Valor Bisor adds weight to your herd.
Valor Bisor (Spell x Supersire x O-Man) was bred by the Vaessen family from Longsdorf (Luxembourg). This farm has made wide use of the aAa system over the years. Valor Bisor is a bull with an exceptional and very deep pedigree. His maternal line can be traced back to one of the first American cow families to be exported to Europe: Sleepy Hollow Apollo Kay (VG 89).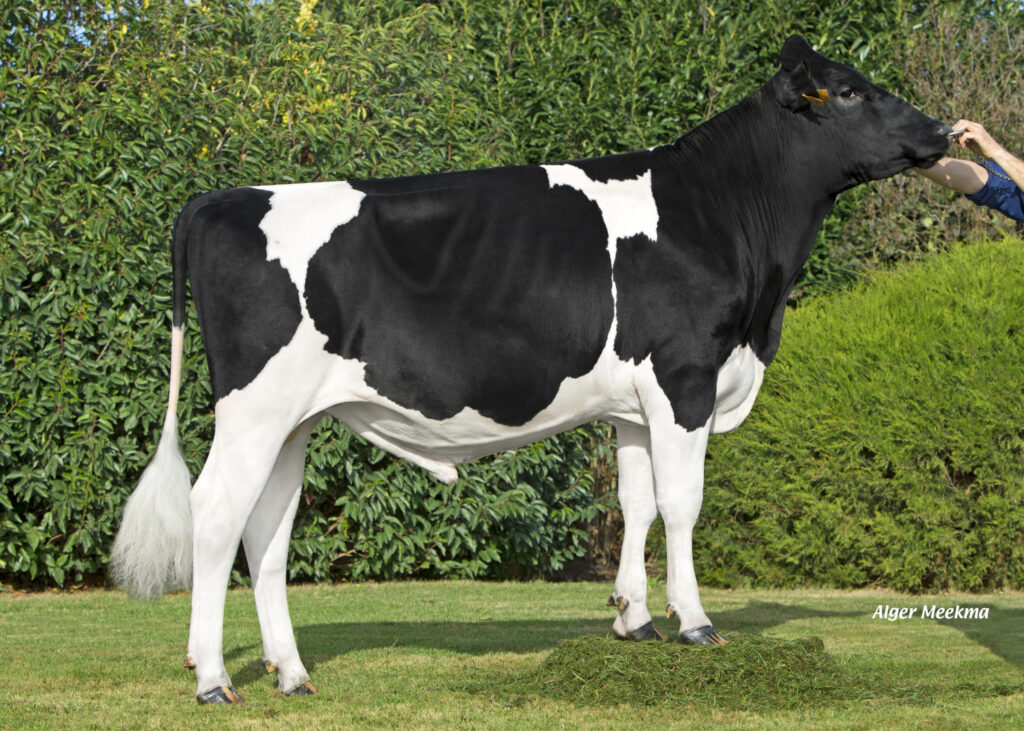 Impressive family tree
Another impressive feature of Bisor's family tree is the almost unending list of renowned bulls. It has all the big names! From bulls such as good old Triple and Sheik to more recent bulls such as Rudolph, Mtoto, O-man and Supersire. Their daughters in this line all ranked 84 to 90 points. One of the most influential cows on the Valor farm is Bisor's great grand dam Kroma. This product of Mtoto x Rudolph has produced no fewer than 17 female progeny, including two excellent O-Man daughters. One of these is Kiralle, Bisor's grand dam. Kiralle is also dam to Zenith daughter Kuli (VG 87), Sanchez-daughter Kelly (VG 85) and of course Bisor's dam Karo.
Bisor daughters
The oldest Valor Bisor daughters are now on their second list. They grow into very well-developed cows that can cope with production very easily, as demonstrated by the good scores for the linear traits: stature(106), chest width (107) and body condition (106). In addition, they also have good quality udders. Farmers are also very positive about their legs, which have slightly thicker hocks but are used powerfully. The claws are also seen as a positive point. Alongside the positive values for milk, fat and protein production traits, Bisor is also a popular choice thanks to his A2A2 variant for beta casein and the highly sought after aAa code of 561423.
DHV 509 128| Valor BISOR | aAa 561 423
Spell x Supersire x O-Man
High components
Strong, heavy cows
Beta casein A2A2
aAa-code 561423
Great fertility
Breeder: Dhr. Marc Vaessen DVM, Longsdorf, Luxemburg