THE NEW BREEDING BULLS OF APRIL CONTINUE TO PROGRESS
The April 2022 index run saw the debut of several breeding bulls. Black-and-white bulls Barbaros and Friday were awarded their first breeding values based on their daughters. And in the red-and-white segment, bulls including Tucson and All Right also received their first merit scores. How have these bulls perfromed in the August index run?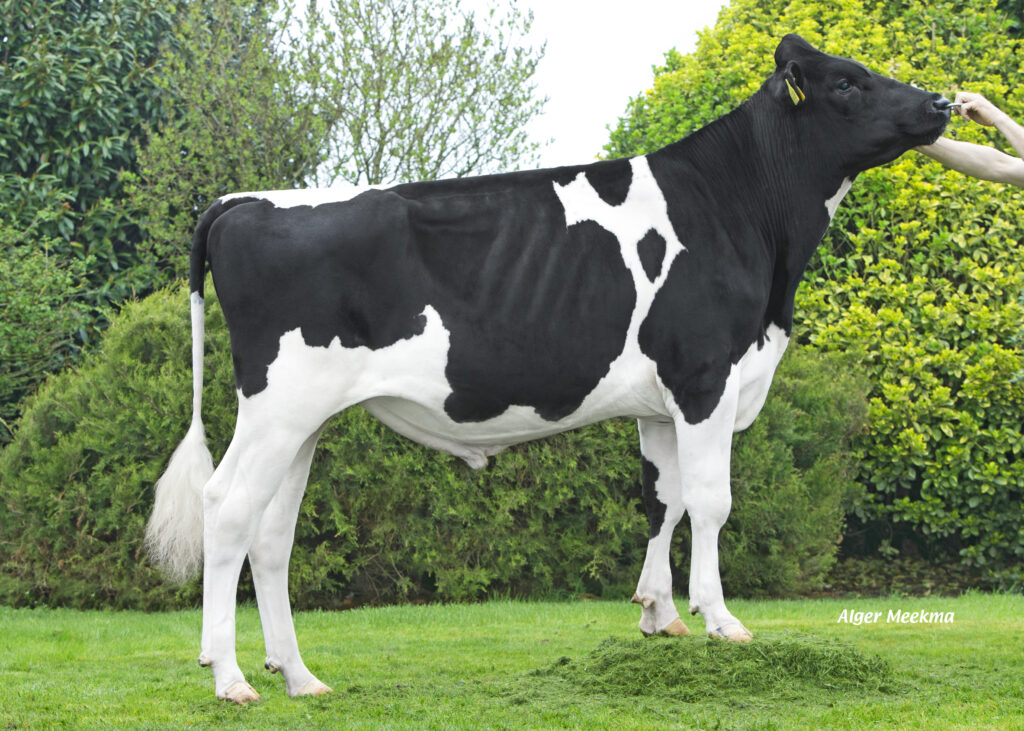 A fresh injection in black-and-white
After supplying breeding bulls such as Gold Chip, Cashcoin and Cashmoney, Volmer Barbaros (Silver x Iota (VG 89) x Shottle (EX 92)) is next in line from the stud in Grashoek. Barbaros (aAa 243615) and the bulls mentioned all descend from the world-famous brood cow Regancrest Barbie. This cow family consistently excels in cows with fabulous conformation, Barbaros' dam Barbara – an Iota-daughter – is registered VG with 89 points. She descends from six generations of cows ranked excellent, of which the first three generations all boast scores of EX 92. Both families – on his paternal side the Shauna family – offer great production in addition to super conformation. The same can be said of Barbaros' transmitting abilities. His daughters are well built with lots of capacity, and very positive scores for udders. In terms of production, his notable features are a great urge to produce and a high percentage of fat. Barbaros is a very good choice for cows with Maik bloodlines. For health traits, his scores for fertility, somatic cell count and milking speed are very pleasing.
Plataan Friday (Octoberfest x Headliner (VG 89) x Cricket (VG 89)) . A pedigree that is synonymous with reliability. With his aAa code 615234 this bull is certainly proving to be very popular. Friday's daughters produce easily while maintaining their muscularity. In his production index, a stand out feature is the kg of milk. Friday's daughters have a plenty of capacity and correct udders and legs, which they combine with a good milking speed.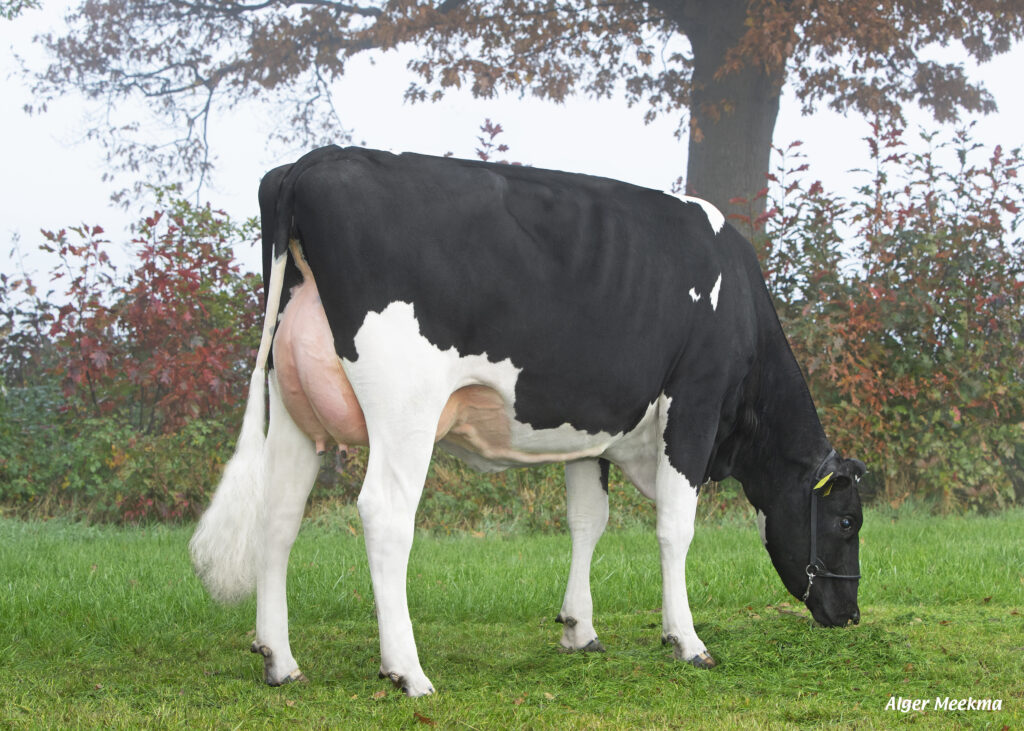 Interesting newcomer on the bull chart
Grashoek Mareno is a newcomer among the breeding bulls. His specialism is components and he has a2/a2, aAa code 546321 as well as being a calving ease bull. His typical "SAMEN" pedigree of (Bill x Maik (VG 87)) x Jorryn (VG 88) makes Mareno an interesting proposition on our bull chart. The beautifully balanced Mareno daughters are of average stature and feature sensational width. Their legs are slightly straighter than average. His first daughters scored an average of 82.4 for legs. Mareno merits highly positive scores for all health traits including daughter fertility and somatic cell count.
New production prodigy makes his debut in red-and-white segment
Following previous breeding successes in the past with Curtis and Kairo, this August index run saw the debut of Apina Movistar (aAa 543612) – a descendant of the highly productive and influential Massia family. Movistar's pedigree (Nova Star x Solero (VG 87) x O- Man (VG 87)) can inject fresh blood into the red-and-white Holstein population. Movistar's daughters are of modest stature and have some additional muscle. They have shallow udders with firm rear and fore attachment and shorter than average teats. His daughters stand on good legs and move well. Movistar transmits plentiful milk with a high protein percentage! Movistar is imminently suited as a calving ease bull and was awarded high scores for health traits including for daughter fertility and somatic cell count.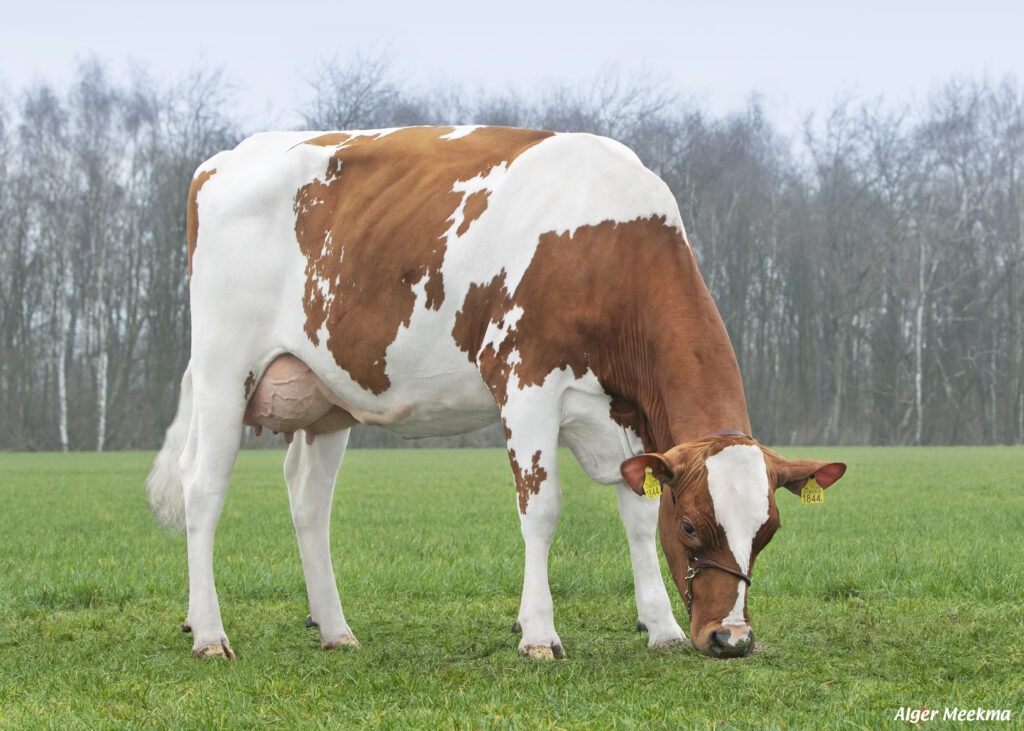 Good cow families always form the foundation
A firm foundation can also found in Koolstein Tucson (Judandy x Jotan (EX 90) x Goldwyn (VG 87)), AaAa code 243165. Tucson was another bull to join the bull chart in April. The good lifetime production and correct conformation that typify the family is also inherited by Tucson's daughters. The open framed, Tucson heifers have good, sloping rumps and correct udders and legs. Tucson's production index lists good scores for milk and components, including for milk yield and the fat and protein percentages.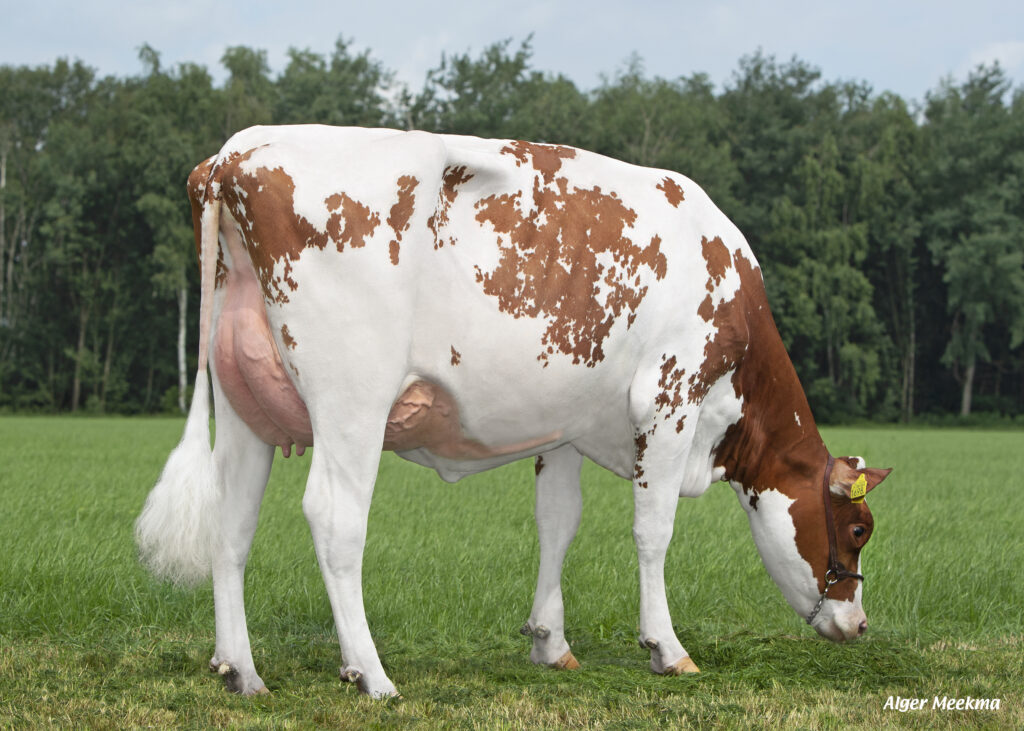 Balanced All right daughters
For a true component specialist, look no further than Hedra All Right. With his out of the ordinary bloodline, Brasil x Colorado (VG 86) x Jerudo (VG 87) and aAa 432156, this exemplary all-rounder displays some impressive component scores in his production index. His balanced daughters have a little added muscularity, with good udders and legs. He is also a calving ease bull and his positive scores for fertility and somatic cell count are also much more than "all right'!