BULLS THAT OFFER UNIQUE QUALITIES
In global Holstein breeding the aAa code sequence 156 is showing a tendency to become unique rather than standard. Many new bulls in recent years have aAa code 234 or another combination of these three numbers. K.I. SAMEN offers a wide range of aAa code combinations, which represent more width and balance.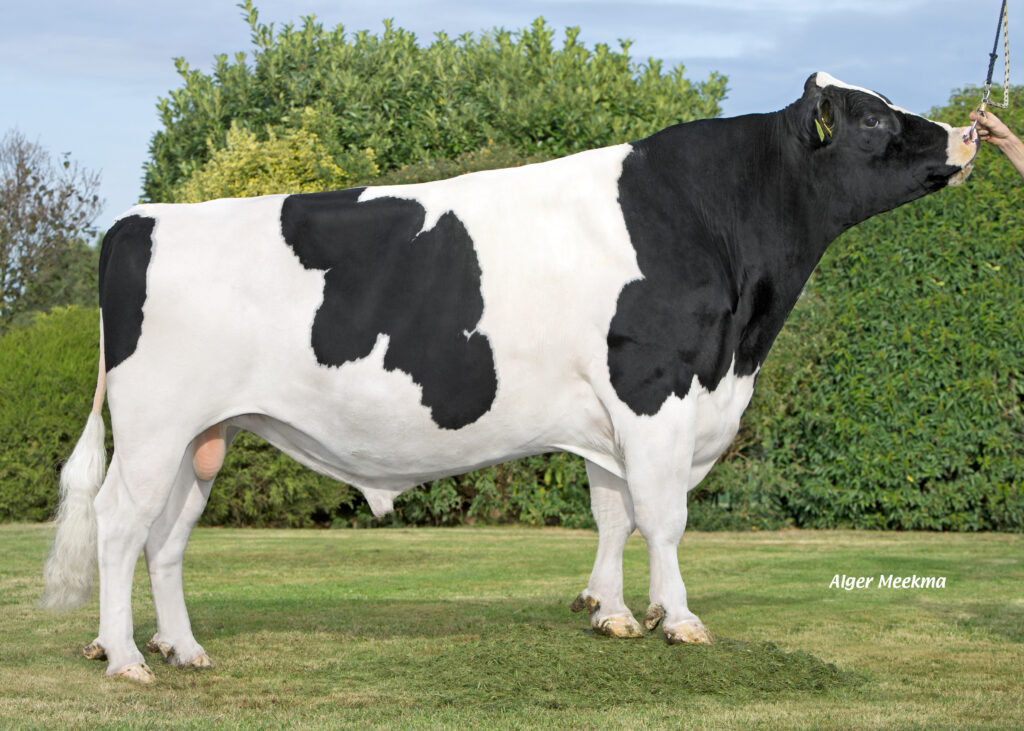 Round traits
K.I. SAMEN has offered an extensive range of bulls with round traits for years. Which bulls have performed exceedingly well over the past decades and offer round traits or a more unusual and unique aAa code? And which younger generations of bulls offer something out of the ordinary? Bulls such as Abel, Cosmo, Rembrandt, Maik and his sons, Murphy, Floyd and Boomerang are just a few names who, in our 40-year history, had or have something unique to offer breeders.  
We would like to mention a few examples of bulls whose semen is still in stock:
36628 | Timmer CLIMAX | aAa 516432
Or maybe better: 'good old Climax'. What's behind this title? This bull has been used worldwide and received plenty of positive feedback from our customers. This calving ease bull is still popular for his good semen quality and for producing no nonsense cows that function well in different management and barn systems and are also good grazing cows.
36823 | Rodeshoeve ARKANSAS| aAa 516432
Arkansas is prime example of a bull that brings plenty of width and power to his progeny within one generation. He is also a great match with many cows in 2023 as a way of transmitting these round traits to the Holstein breed. His daughters do not start with high lactations as heifers, but mature into strong, adult cows.
361170 | Valor TOBOR | aAa 156342
Valor Tobor is a bull bursting with potential. His first daughters have started lactating and are displaying a lot of uniformity. The heifers are not too large, have plenty of width and show balance. This bull originates from a farm that has applied the aAa system for decades.
361271 | MOSTWANTED RED | aAa 651
Mostwanted Red is definitely a bull with a unique aA code. aAa code 651 has been a rare occurrence in the last few years. He is a wonderful bull to behold with lots of width and balance, from a proven cow family that has been producing with ease for years. His dam has calved seven times and is showing great longevity.
Filter on aAa-code
Find our wide variety on our website. It is very easy to search for a specific aAa code online. All the available bulls with the requested aAa code are displayed clearly.