The 305-day daughter production figures of K.I. Samen in practice
The overview of the actual 305-day daughter production figures is shown on the K.I. Samen 305-day list. All the currently most important bulls in the black-and-white and red-and-white segments are listed.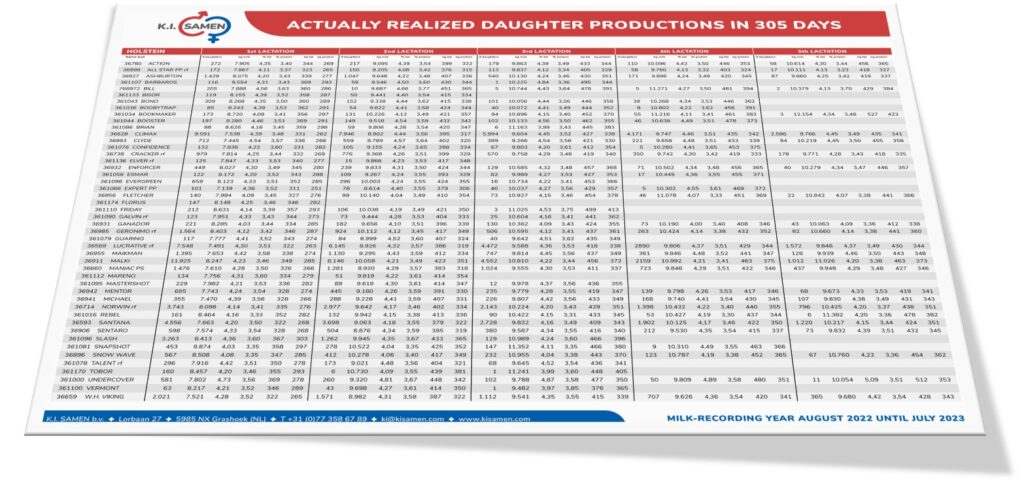 daughter production in 305 day list
It's very interesting to see what actually happens in practice and to look back at the results of the
daughters for each bull. And it's worth noting that some bulls perform better in practice than the
figures on their own suggest.
Download the list of the milk testing year August 2022- July 2023 via the download button.