Drouner ARAS Pp, a pedigree with top class conformation
The Aiko line has been a respected name for producing red-and-white breeding bulls for years. In April, Aras Pp (Born P x Apoll x Olympian) made his first appearance in the index. Previous breeding bulls such as Aiko, Sympathico and Aikman have already proven what the family stands for.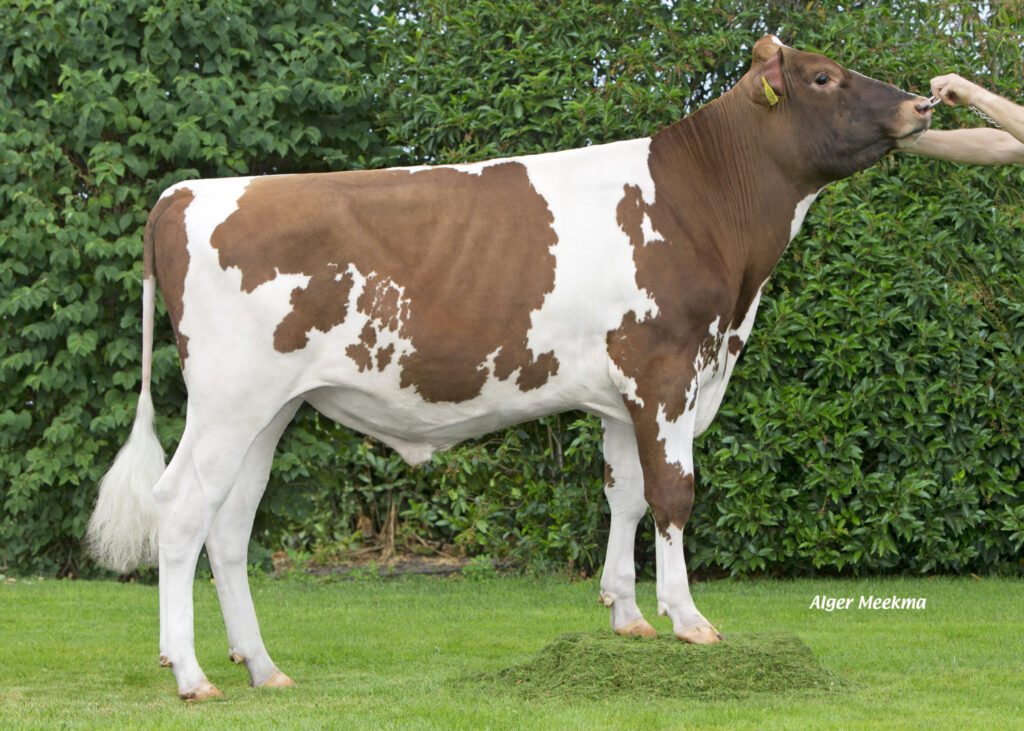 Aras Pp represents super conformation
With seven generations of excellent cows in his ancestry. He passes on this trait to his daughters who have above average conformation with very good milk production. The heifers have good to very good (quality) udders, which are well balanced with good fore udder attachment. Aras Pp daughters have good quality, sound legs, good leg posture (slightly curved) and excellent locomotion.