Focus on what's important
What is important in the herd? The Belgian Blue breed is gaining in importance for producing good, practical dairy cows and good meat yields. The philosophy of K.I. Samen is to breed balanced dairy cows with good longevity and high lifetime production; cows that show growth at each lactation. To achieve this, K.I. Samen selects and uses proven bulls from interesting national and international cow families. Our focus is on the results in the barn.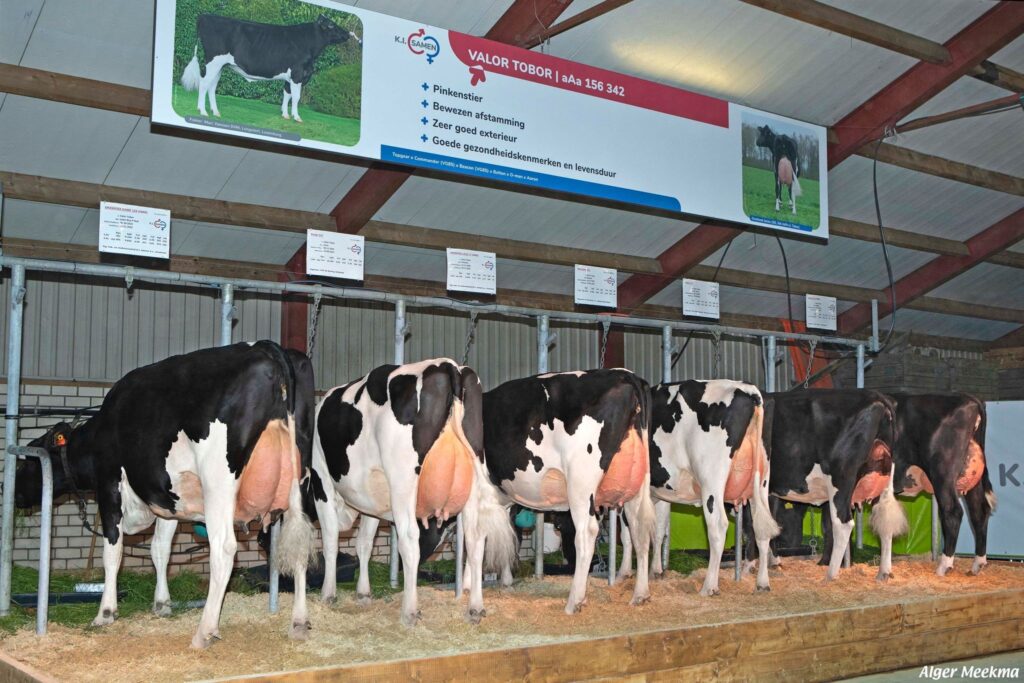 Belgian Blue increasingly important
K.I. Samen expects that farmers will increasingly turn to Belgian Blue bulls for breeding. For more than 25 years, K.I. Samen has invested in its Belgian Blue beef on dairy breeding programme. The leading positions are dominated by the Dutch proven bulls from K.I. Samen with high calving ease and short gestation times. In fact, some 17 proven bulls from the Dutch breeding programme score above 120 for calving ease.
Bobo number 1 of the Netherlands again
Bobo van de Graashook has firmly consolidated his leading position for calving ease (138) in three index runs. His sire Bruno van de Plashoeve has also ranked among the top for many years (calving ease 136) and is the top scorer for short gestation times (87). Dino van de Graashook and Udo van de Plashoeve make up the other top scoring bulls. Newcomer to the list and Bruno son Bjorn Van 't Zandeind made a strong debut with 127 for calving ease.
Focus on width
With his aAa code of 156, newcomer Valor Tobor (Topgear x Commander x End-Road Beacon) brings width to the herd. He is the highest ranked bull from Luxembourg in the Dutch index. A focus on growth as the lactations progress is precisely the result Tobor achieves with his daughters. His own good conformation ensures well-built, long lasting cows that will produce plenty of milk.
In the red-and-white segment, Bonhill Dex van der Peul (Malcom x Aikman x Goldwyn) – with his aAa code 516 – shows similar qualities in the herd. He also produces well-built cows with good conformation traits and high milk production. Visitors to the Grasdag event could see the qualities of the daughter groups sired by Tobor and Dex respectively. Numerous calves sired by the various beef on dairy bulls were also on show so farmers could see the results themselves. Practical proven breeding!