PROVEN SIRE IN THE SPOTLIGHTS: GRASHOEK CONQUEROR (Pp)
Grashoek Conqueror (PP) combines traits such as generous width, average stature, good udders, abundant milk production with positive protein percentages, and good udder health. His daughters will be very persistent and mature late. This bull also offers an outcross pedigree (Creon Pp x Red Gold x Red Power) and he is heterozygous polled. Grashoek Conqueror is certainly proving to be a very popular choice.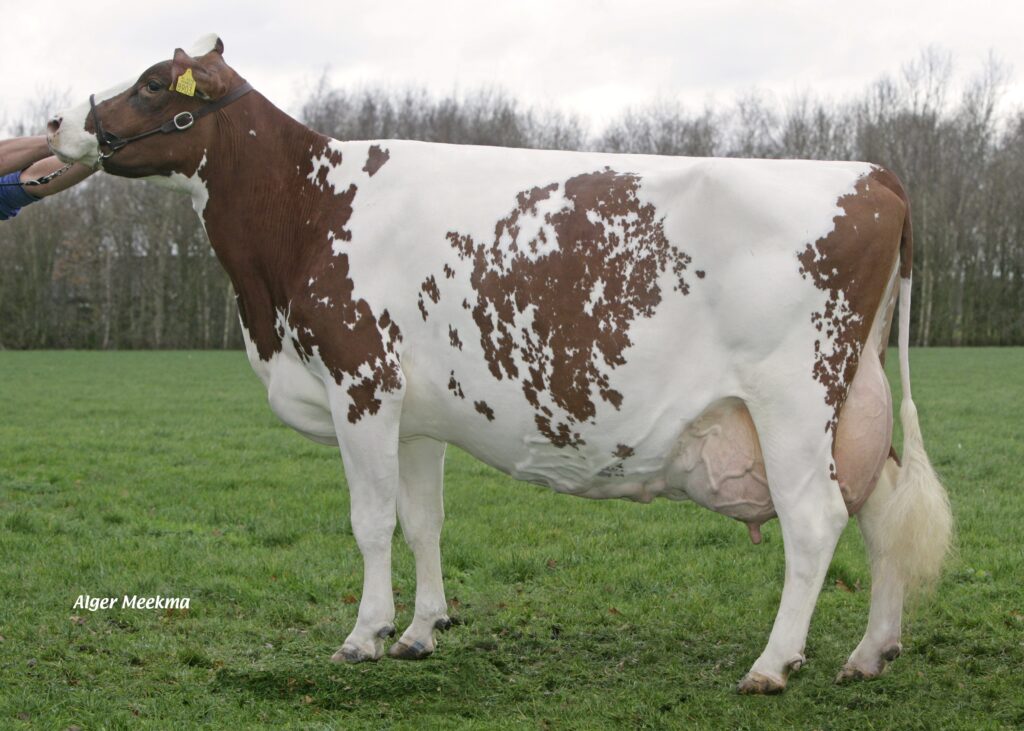 50% POLLED, 100% QUALITY
Mien 36, the dam of Conqueror (Pp), was on the small side but had lots of of capacity and produced plenty of milk with good components. She merited VG 88 for conformation. Conqueror (Pp), a red factor carrier, polled bull who contributes plenty of width, is the result of a match with Biesheuvel Creon rf (Pp). It's not easy to find a bull in the polled segment with an aAa code starting with 5, so his aAa code of 513 makes him unique within the population.
Daughters by Conqueror (Pp) are nicely built with lots of capacity. They debut as heifers quite modestly, but really shine on their third calves, resulting in an increase of 230 Inet between the first and third milk yield records. In this case, patience really is rewarded. This perfectly reflects our philosophy of practical proven breeding!
361052 | Grashoek Conqueror (Pp) aAa 513 462
Creon P x Red Gold (VG 88) x Manred (VG 85)
Outcross heterozygous polled bull
Positive production index
Strong, broad cows
Extreme persistency
Good claw health