Slick gene arms the practical cow of tomorrow against heat!
As a way of reducing heat stress in cows, introducing genetic resistance to heat through breeding is now possible - in addition to herd management strategies and climate control systems. K.I. Samen is the first AI station in the Netherlands to launch the slick gene.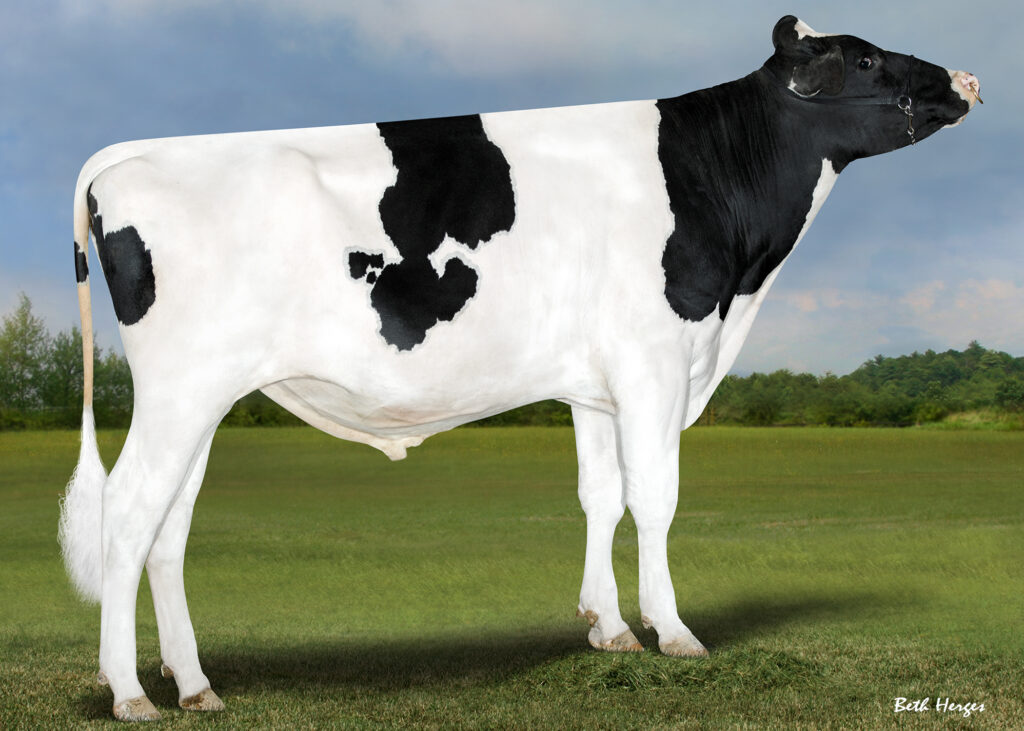 Slick gene boosts heat resistance
Dutch cows already suffer from the heat at a temperature of 20°C with humidity of 60-80%.  The higher the temperature, the more energy a cow needs to use to cool. But in hot weather, cows have a lower feed intake which can cause acidosis, declining milk production and poorer quality oocytes that impair fertility.
Gerard Scheepens: "If you examine the population of cattle with the slick gene worldwide, it's clear that they have a superior ability to cope with heat in warm or tropical climates without any production losses, expensive management strategies or climate regulated housing. The slick gene originates from Puerto Rico. It ensures that cows can regulate their body temperature more effectively. Cows with the slick gene have a different type of coat. The hair is shorter and sleeker, which is clearly apparent around the crown. Another trait of slick cows is larger sweat glands. Studies have revealed that in extreme temperature conditions the body temperature of cows with the slick gene remains lower and the cows remain more productive and fertile. They also have a higher dry matter intake in tropical conditions.
Colganados JB Aviator SL
K.I. Samen has imported semen from Colganados JB Aviator SL (sire: El-Remanso Sinba-PLN-red). Aviator's dam is Seagull-Bay Miss America (EX 91), a full sister of the bulls Seagull-Bay Supersire and Headliner.
Like the polled gene, the slick allele is also dominant. Aviator is a heterozygote slick gene carrier, which means 50% of his progeny will carry this gene. He also has the quite unusual aAa code 246 and is a carrier of the red factor. The semen is available for our domestic and wider European markets, but the supply is limited.
Innovation in breeding
K.I. Samen's mission is to create long lasting herds with high lifetime production.  By applying innovation that matches the practical cow of tomorrow, K.I. Samen responds to the market demand. K.I. Samen is the first to launch the slick gene on the Dutch market with semen from Colganados JB Aviator SL.