50th 100-tonner at K.I. Samen breeding station and dairy farm
The K.I Samen breeding station and dairy farm had reached a new milestone by noting the 50th cow to produce 100,000 kg of milk. Grashoek Liza 421 yielded 101,182 kg of milk in 2782 days with 4.18% fat and 3.51% protein.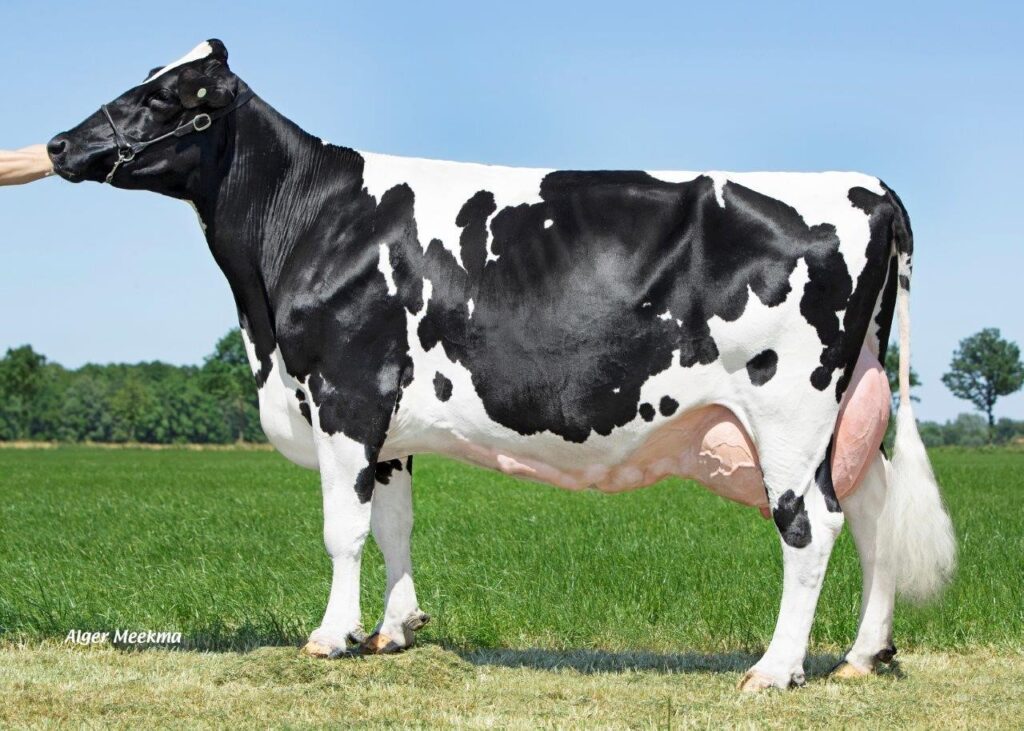 Owner Ralph Engelen is proud of reaching this milestone: "We always aim for high longevity and high lifetime production with good component percentages. Our focus on breeding balanced cows is what helps us achieve these results in practice. The addition of Grashoek Liza 421 (s. Lonar) to the already long list of 100-tonners is once again living proof of the value of practical breeding for farmers."
The photo was taken in June 2023. It is remarkable that a cow still looks so youthful with such impressive milk production.