Why do farmers choose bulls with BB and A2A2?
Many farmers select a bull that carries both protein variants A2A2 and BB. K.I. SAMEN has a sufficient number of Holstein bulls in the black-and-white and red-and-white segments as well as Jerseys with this trait.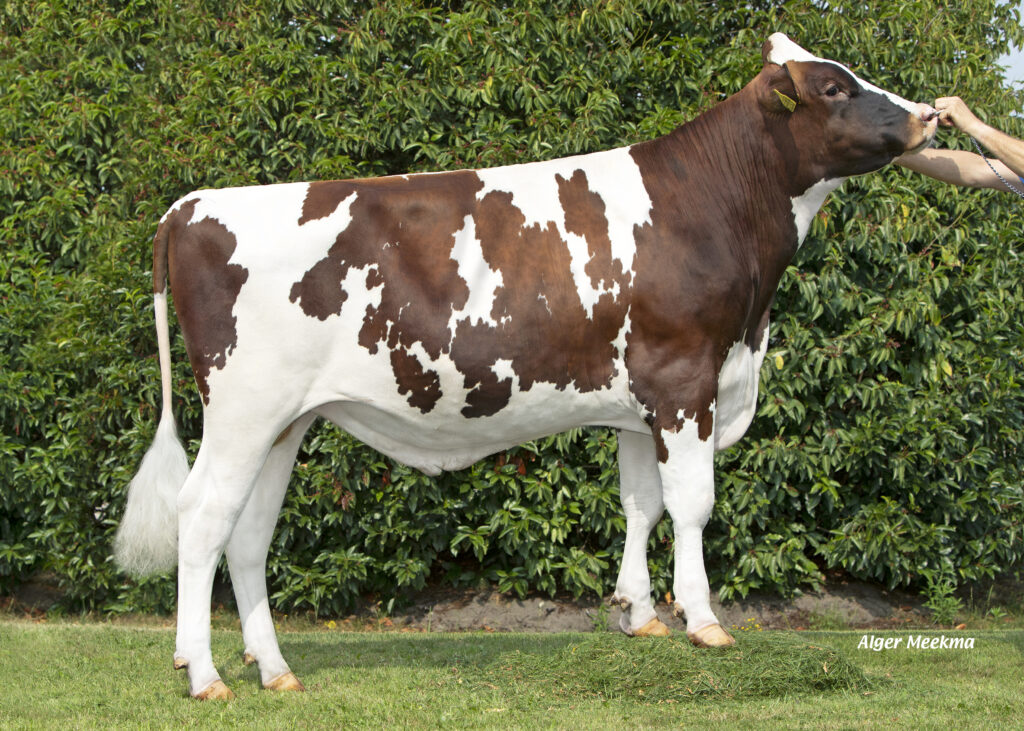 Farmers choose cows with the kappa casein BB gene because this yields more cheese from one kilogram of milk. One litre of milk contains about 35 grams of protein, of which approximately 82% is casein and 18% whey. Kappa casein, in particular, has an integral role in cheese making and affects how fast milk clots and therefore cheese production. There are several variants, but the BB variant has the fastest coagulation time and results in the highest yield of cheese from the same amount of milk and components.
A2A2 cows
The results of some studies suggest that people with cow milk intolerance are better able to tolerate dairy produce from A2A2 cows than from A1 cows. Consumers consider dairy produce from cows with the A2A2 gene as a healthier and more natural food. Dairy companies naturally respond to this, which increases the demand for A2A2 milk.
Farmers who produce milk for these markets therefore increasingly choose bulls with kappa casein BB and A2A2. K.I. SAMEN also has a number of bulls in its portfolio that have these traits.
A selection of our offering of A2A2 and BB Holstein and Jersey bulls:
BLACK-AND-WHITE
DHV 889 544 | Holbra Mastershot | aAa 435
DHV 889 531 | VDR Slash | aAa 153642
DHV 889 585 | Plataan Florus | aAa  156342
DHV 889 596 | Bonhill Winsome | aAa 153
DHV 266 270 | Conan | aAa 435
DHV 889 601 | DV Magician | aAa 516
DHV 500 508 | KVR Ricky | aAa 243

RED-AND-WHITE
DHV 889 636 | Drouner Postman Red | aAa 234
DHV 889 658 | Drouner Potency Red | aAa 342
DHV 889 640 | Prins Holsteins Rudolf Red | aAa 243
DHV 889 653 | Mostwanted Red | aAa 651

JERSEY
DHV 409 368 | Urstromtal Napoleon PP | aAa 561
DHV 409 973 | Adelgaard Collin | aAa 432
DHV 409 080 | Adelgaard Desire | aAa 246
DHV 409 059 | JK Eder Berry | aAa 345